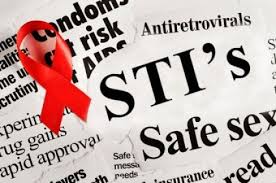 Sexually transmitted infections have been about for thousands of years,they are also known as Sexually Transmitted Diseases (STDs) or Venereal Diseases (VD) and these are the diseases that are passed on from one person to another through sexual contact,and rarely by genital contact - the infection can be passed via vaginal intercourse,oral sex,and anal sex,and there are more than 30 different sexually transmissible bacteria,viruses and parasites.
STI caused by bacteria comprise:chlamydia,gonorrhoea and syphilis.
STI caused by viruses include:herpes,HIV,HPV and hepatitis B.